Esports is not such a new term today, but it was relatively new a decade ago. Some people consider esports eligible for the Olympic Games, like the Olympic Committee. Today, it's popular, and attracts lots of sponsors, athletes, money and coverage – there are millions of fans around the world, and just like with regular sports, they like to watch and bet on their favorites. It's a full-blown industry. Here are the world's most popular competitive esports titles.

Dota 2
Dota 2 became a thing after Valve hired the anonymous Icefrog to help them develop the game after the original Dota became wildly popular. The original dota was a map mod for Warcraft III, the real-time strategy game.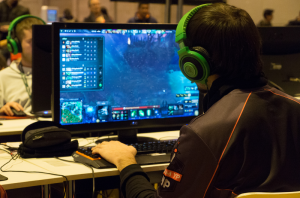 Dota 2 was released in 2013 and quickly became one of the most popular MOBAs on the market. Regarding esports, the Dota International Tournament has the largest prize pool, the one in 2018 being around 25 million US dollars. Apart from that, there are plenty of Major tournaments, which are now extremely important as teams gather points for the International. Dota 2 is also a large source of income for punters. The game is available on Windows, Linux and macOS systems, using different APIs.

Counter Strike: Global Offensive
Another day, another Valve game. Counter Strike: Global Offensive was released in 2012, and instantly became one of the best games. It is well-optimized and follows the classic gameplay of Terrorists versus Counter Terrorists. Counter Strike has many tournaments, often called Majors, which have large prize pools and offer plenty of prestige. There are also Valve-sponsored tournaments, maybe the most important ones. Prize pools for the major tournaments are often around 1 million US dollars, but, there are plenty of them throughout each year.

League of Legends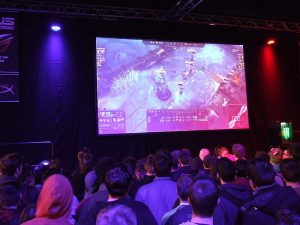 This game, created by Riot Games was released in 2009. It had many graphical overhauls through the years and is now the second most popular MOBA on the market. Well, at least it has a smaller prize pool than Dota 2. The game is similar to Dota 2, yet the mechanics are quite different, as well as the champions/heroes. Riot Games has a couple of events, namely the MSI and the World Championship tournament, which both take place every year. The best teams from the major and minor regions battle for the title of world champion.
The prize pool for the latest Worlds was 6,5 million US dollars. Since both the European and the American regions have become franchise-based leagues, teams have larger salaries and many bonuses, just like the NBA does, but on a smaller scale.

Starcraft II
This is still a very popular game, released by Blizzard in 2010. It had expansions over the years, featuring new units but mostly campaigns. The game itself is a real-time strategy game, which has many tournaments each year. Their World Championship Global finals have a prize of 700,000 US dollars. But that is just one tournament, many of which are held annually. Starcraft II is almost utterly dominated by South Korean players, known for their brutal strategies and many actions per minute.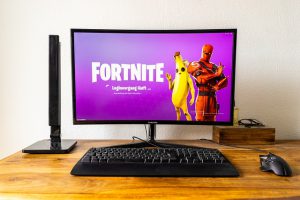 Fortnite
Fortnite, after launching its Battle Royale mode, a free to play game, developed by Epic Games, became even more popular. No wonder that it soon turned into an esports title, one which has many tournaments through the year. One of the highest-paying tournaments is the Fortnite Fall Skirmish Series, with a prize pool of 1,850,000 US dollars.

The Most Popular Competitive Esports Games