Web browsing is normal, an everyday activity. For some, it's a leisure activity, for others a work-related activity. Regardless, we turn to browsers every day, at least once. In order to avoid using outdated technology, here is an update on the best browsers of 2019.

Google Chrome
Based on the open-source Chromium project, Chrome came to life in 2008. The Chromium project is also Google's project, in case you didn't know. Chrome is a proprietary free program, and essentially the best browser on the internet.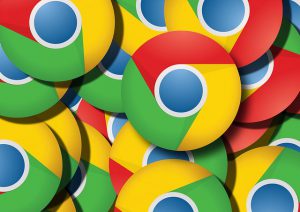 Some would argue that it takes a lot of RAM and is therefore far too taxing, but all modern browsers work this way. They store pieces of information in the RAM, so that when you access a tab, you get immediate access, without having to wait on loading. It is also important when you are not working in Chrome, or any other browser, so you switch to it and have the information handily ready. It would be a problem if you had to wait for the browser to load its extensions and pages all over again, especially if you have more than 10 tabs open.

Mozilla Firefox
The Mozilla Foundation released a beta version of Firefox in 2002 and it was shown to be faster and overall more secure than Microsoft's Internet Explorer 6, at the time. The possibility of using add-ons and extensions was also praised by the community. The first stable release of Firefox was in 2004. It remains a very competitive product, often competing with Chrome for the number 1 browser spot. Both browsers are available on the 3 dominant desktop systems, Windows, Linux and macOS. They are also available on plenty of mobile platforms. Firefox even has plenty of unofficial ports, namely for Solaris, FreeBSD and OpenBSD.

Microsoft Edge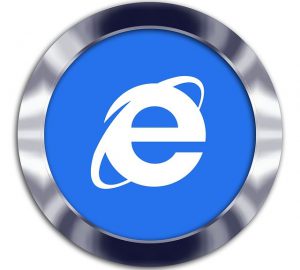 No longer must you use Microsoft's Internet Explorer to download other browsers. Now, Windows 10 comes equipped with Microsoft Edge, a browser very similar to Chrome and Firefox. It is fitted with Cortana and has extensions which are available from the Microsoft Store. This browser started floating around 2014, with people finding data about a project "Spartan", a browser which would be separate for Internet Explorer. In 2015, Edge was launched, first on the Windows 10 Technical Preview. Today, it's available for Android, iOS and Windows systems, including Windows mobile. Microsoft is also planning a release for Windows 7, 8 and macOS.

These are some of the best browsers you can use in 2019. There are more, honorable mentions like Opera and Safari, though the latter is only available on macOS systems. Stick with the above-mentioned 3 if you want the best, fastest browsers in 2019.

The Top Web Browsers of 2019